Training on Centralized Receivables Service
Welcome to our new Training page for CRS. We will be publishing training videos of the CRS system to show our agency users how to complete certain actions within the system such as searching for a case, reviewing reports, and handling issues or disputes. Please send us an e-mail at crsliaisongroup@fiscal.treasury.gov if you have any questions or comments.
Please click on the arrow button for either of the training videos below. The videos are around 7 minutes. You will need to use Chrome, Edge, or Firefox to view the video. The first training video shows you how to create a case and search for a debtor in CRS. The next video shows you how to view issues, history, and transaction financials and gives an overview of the reports available to you in CRS. These trainings assume that you have access to CRS.
Creating a New Case in CRS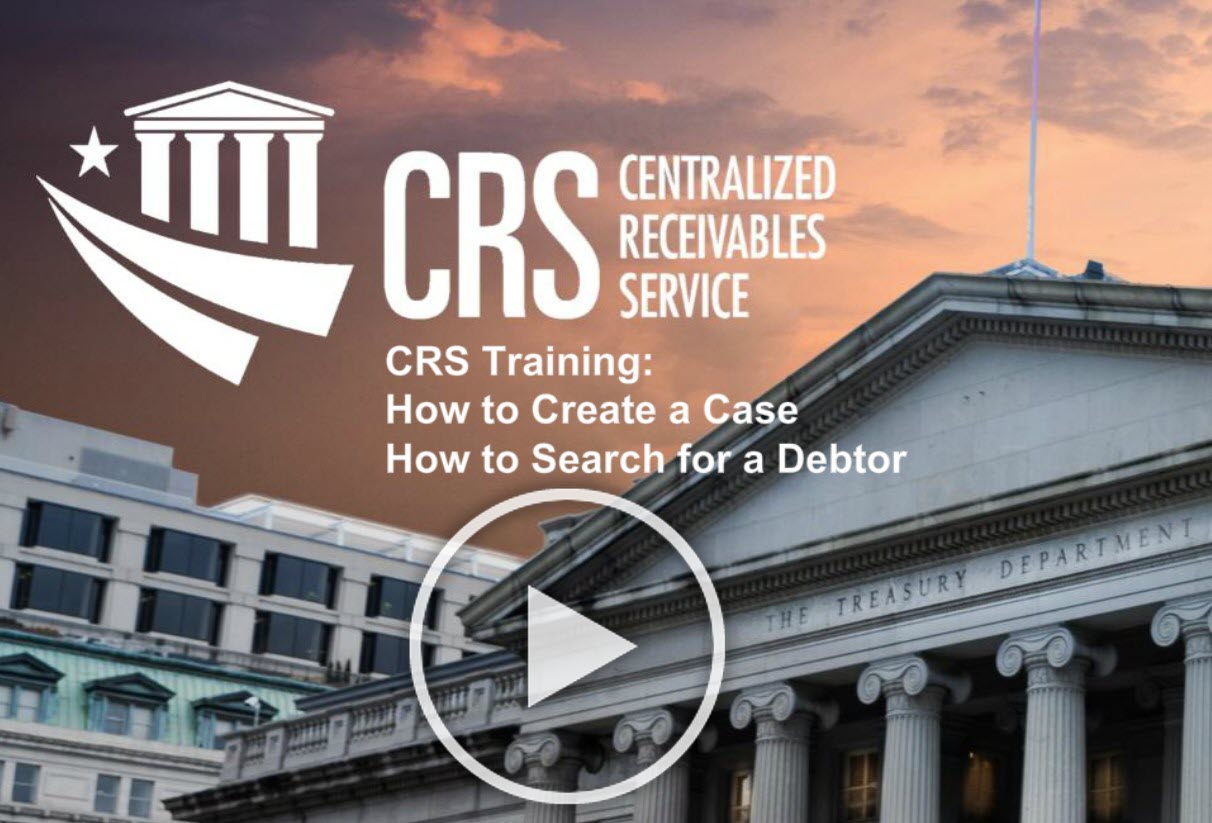 How to View Comments, History, Transaction Financials, and Reports