Data Analytics
DNP provides free advanced payment analysis service to federal agencies to help combat improper payments.
Analyze payment data for indicators that a payment is being made in error or is vulnerable to abuse
Develop risk scoring to help agencies prioritize and manage reviewing and investigating cross-matches
Screen payees for eligibility such as identifying deceased beneficiaries
A few of the analytics products we offer:
Verification of Payee Eligibility
Matching payee data to eligibility data sources
Data Quality Checks
Techniques that identify hard-to-detect payment errors and fraud risk in payments, invoices, or vendors
Preventative Controls Development
Demonstrate if internal controls are effectively preventing improper payments
Custom Research & Ad-hoc Analysis
Provide insight into specific research questions
Assist with ad-hoc needs (i.e. cross-government overlap)
Data Availability
DNP has access to several datasets to conduct analysis
DNP incorporates customer data as needed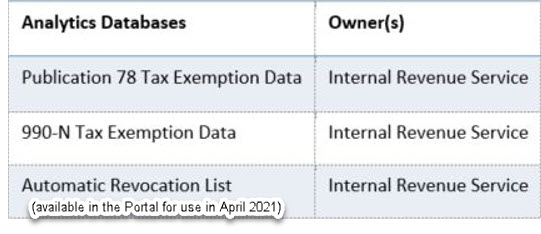 Sample Analysis Techniques
Analytics uses many different techniques to identify improper payment risk, such as conducting trend analysis and developing predictive models and risk scores unique to a customer's program.
Helping prioritize resources using risk scoring
Conducting pattern and trend analysis on payment data
Matching payment data to a death source using advanced, or fuzzy, matching techniques
Detecting anomalies such as same unique identifier (e.g., TIN, SSN, EIN, DUNs) and different names
Detecting duplicates (e.g., same payee, same agency, same amount, same date)
Identifying data quality issues such as missing or illegitimate TINs
Identifying fraud risk such as inconsistent payee information or improper overlap of benefit collection
Performing other analysis at the request of the agency
Circos Graph - Ability to turn tables into images