Mentor-Protégé Partnerships in Action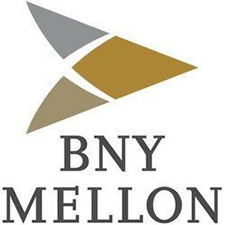 BNY Mellon – Optus Bank
BNY Mellon and Optus Bank are working together to expand Optus's capacity, market reach, and community reinvestment opportunities while taking advantage of BNY Mellon's breadth of products, services, and infrastructure. This ongoing collaboration  has given BNY Mellon and Optus the opportunity to work even more closely together throughout 2020 and the pandemic, strengthening Optus's consumer banking framework with the successful implementation of Account Validation Services (AVS) in April 2020.  Read the press release about the BNY Mellon – Optus Bank collaboration. Also, read how BNY Mellon and Optus Bank are helping build a foundation for growth in the Optus Bank's community.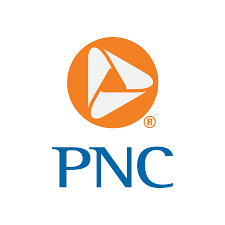 PNC – INB, National Association
The PNC-INB partnership has grown through the years, starting with visits to both banks headquarter locations to tour operations facilities, discussions on PNC's  Financial Agent Programs, presentations on both banks service capabilities, and introductions to each other's Executive Management teams.
PNC and INB have regular scheduled opportunity and training meetings to discuss Financial Agent selection process (FASP) Response Preparation, Security Compliance, Agency Program Descriptions, and IT Connections. Besides training opportunities, INB participates in Fiscal Service operations and events. INB has participated in Fiscal Service scheduled conference calls/events such as Industry Day, Covid-19 Update Calls, several FASP response preparation/submissions and on the Account Verification Service (AVS) implementation.
The AVS implementation was no small feat, consisting of four months of daily implementation meetings with Fiscal and IRS, which included a real-time virtual security end-to-end assessment. INB's eagerness to learn and the experience gained through participation with the current Financial Agent Agreement, resulted in PNC and INB meeting to assess opportunities to incorporate INB's capabilities into new and existing Federal programs. Read more about the PNC-INB collaboration.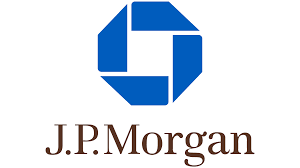 JP Morgan – The Harbor Bank of Maryland and Liberty Bank
In April of 2019, J.P. Morgan (JPM) announced its partnership with Harbor Bank of Maryland and Liberty Bank and Trust Company. JPM has offered their protégé banks a full array of collaborative opportunities to realize short term and long-term success. When mentoring their protégé banks, JPM customized their approach by implementing specific strategies to serve each bank's needs. Read more about the partnership.
Liberty Bank
When mentoring Liberty bank, JPM  worked to add Liberty Bank clients to the JPM ATM network, which allows Liberty Bank customers fee-free access to all JPM ATMs. They also solidified strengths and identified opportunities to reinforce the banks' role in local community.


Harbor Bank of Maryland
JPM developed operational and technical insights to further enhance client engagement, retail banking and retention. JPM  established a strategic plan to drive technological changes though Payment Trends, Digital Wallet, and Infrastructure Evolution. They partnered with the JPM Service Corps team to conduct a needs assessment that prioritizes areas in operations and marketing which are key to Harbor Bank's long-term growth.

Across the firm, JPMorgan Chase recognizes and identifies ways to address issues facing Minority Depository Institutions, minority-owned small businesses, and businesses in low- and moderate-income communities while providing their protégés with the training and advisory support needed to  serve as a Financial Agent for the US Government and pursue new business opportunities.

Citibank– Industrial Bank, Unity Bank, Citizens Trust, Bank of Cherokee County, United Bank of Philadelphia, Optus Bank, One United, M&F Bank, Carver State Bank
Citi's  mentors nine protégé banks in the Treasury Bank Mentor-Protégé Program (TBMPP). The Citi program focus is cross-organizational, involving all parts of the firm including banking, markets, and Treasury solutions. Citi provides it protégés executive mentorship and training, which means CEOs of the minority banks have opportunities to dialog and discuss bank strategy with Citi seniors.
Citi also provides knowledge transfer in key areas of interest, as defined by the banks. They also provide new opportunities for the banks to engage in such as, SBA PPP loans, Loan Syndication, Credit Assignments, Loan Participation, Equity Investments, and several other initiatives.
Citi's protégés are supporting them on the current Over the Counter Network (OTCNet), Electronic Check Capture (ECP), and US Passport Financial Agency Agreements. By partnering with the nine MBDP members, Citi is an innovator supporting Treasury's mentor-protégé objectives of increasing the number of minority-owned and women-owned banks that participate in the Government procurement process to support the US Treasury. Read more about Citi's mentor program.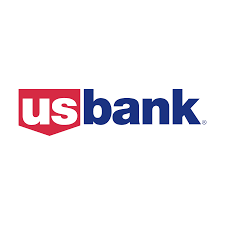 U.S. Bank – First Independence Bank
U.S. Bank has established a strong, collaborative partnership with First Independence on solutions that will allow it to generate fee income revenue. These solutions include a joint credit card program and Merchant Card referral program. U.S. Bank also conducts financial agency training on various Fiscal Service programs to allow First Independence to become acclimated with Treasury programs.
In responding to FASP submissions by the Federal Government, U.S. Bank will continue to strategically engage with First Independence to find opportunities for participation. Also, U.S. Bank continues to offer support and direct interaction and consultation with First Independence and their business clients on various inquiries.
U.S. Bank also partnered with 4 other large banks in the Twin Cities to help First Independence with market expansion. These banks are offering capital, research, and marketing support. As a result, First Independence will open its first branch in the Twin Cities which will also be the first Black Owned Bank in the area.
U.S. Bank also has several other opportunities with various internal partners being explored to help First Independence with revenue generation and improve efficiencies.  Read about the U.S. Bank's mentor program.