About Stored Value Cards
EZpay™ is just one type of Stored Value Card. A stored value card (SVC) is a credit card-sized plastic card with an integrated circuit embedded in it. The card works with special devices (kiosks, point of sale devices) that can read what is on the chip.
The chip stores information and lets the user perform transactions. Many different applications can be built for stored value cards; the ones developed and supported by the U.S. Department of the Treasury are primarily for financial transactions.
How Secure is a Stored Value Card?
Security is one of the great advantages of stored value cards. The cards use multi-layered, integrated chips to control access to funds. This technology is more secure than the magnetic-strip technology that most credit cards and debit cards use.
With stored value cards, both the card and the user can be authenticated with a combination of encrypted security "keys" and user's personal identification number (PIN).
SVC programs are designed by the U.S. Treasury, Bureau of the Fiscal Service and supported by the Federal Reserve Bank and other qualified intermediary financial institutions; all programs are developed in close cooperation and partnership with the various government agencies whose needs they are designed to serve. Since the program's inception in 1997, approximately 3.6 million cards have been issued and placed into service representing over $3.1 billion in value. Annually, over 48 million transactions are performed with merchants on military bases and ships around the world.
Why Use a Stored Value Card?
Stored value cards are an attractive option for organizations that want to limit the use of cash and want to reduce the expense of administering and processing credit cards and checks.
Stored value cards are low-cost, easy to issue, and easy to use. They have been used to:
Simplify financial administration
Improve control over your finances
Eliminate the cost of securing, transporting, and accounting for cash
Speed transaction time at point-of-sale
Eliminate manually intensive back-end processes associated with cash, vouchers, meal tickets, money orders, traveler's checks, and other types of payment
Eliminate financial "float-loss" associated with checks and other forms of payment
Reduce the risk of theft/loss
Enhance audit capabilities
Make cardholders' lives better and easier
Who Uses Stored Value Cards?
Federal Agencies that are now using stored value cards for financial applications include the U.S. Air Force, Army, Marines, and Navy.
Cardholders can now use their stored value cards on Navy ships, as well as many Air Force, Army, and Marine bases in the United States and overseas. They can use their cards at post exchanges, post offices, ships stores, local base vendors' shops, vending machines, and Morale Welfare and recreation facilities.
Do a Lot of People Use These Military Stored Value Cards?
Since the U.S. Treasury's SVC program started in 1997, about 7.5 million cards have been issued with more than $8.4 billion in value.
Each year, cardholders use the card more than 80 million times to buy goods and services on ships and with merchants on military bases around the world.
How Does a Stored Value Card Work?
Typically, a stored value card has no initial value. The cardholder must activate the card and put money on it electronically. The cardholder can put value on the card in several ways: through payroll, by transferring money from a bank or credit union account, from a credit or debit card, from cash or checks.
Cards can be "disposable" or "reloadable".
A disposable card allows the cardholder to use only the amount first put on the card. The value of each purchase is deducted from the card. Once all the money on the card has been used, the card has no more value.
A reloadable card allows the cardholder to add value as needed (and if the cardholder has a source for that money – for example, transferring money from a bank account).
Some cards can also serve as a debit card, letting cardholders use ATMs and buy from merchants around the world who accept debit and credit cards.
The card and the back-end system processor keep track of the balance on the card. The system regularly performs accounting and control functions when the cardholder uses the card.
Who is Responsible for These Stored Value Card Programs?
The U.S. Treasury, Bureau of the Fiscal Service developed and manages the stored value programs for these military uses. Federal Reserve banks, commercial banks, and other qualified institutions that are named as fiscal and financial Agents of the Treasury support the programs. Each program is developed in close cooperation and partnership with the government agencies the program is meant to support.
What Do Stored Value Cards Look Like?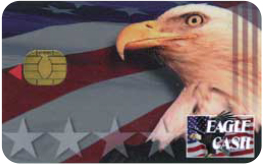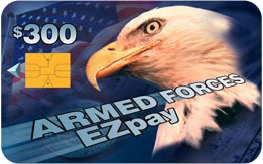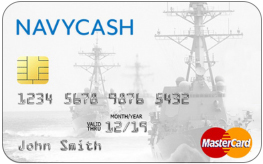 Who Can I Contact For More Information?
Stored Value Card Program Manager
U.S. Treasury, Bureau of the Fiscal Service
3201 Pennsy Drive, Building E
Landover, MD 20785
E-mail SVC@fiscal.treasury.gov