U.S. Debit Card
The US Debit Card is a versatile financial product that enables federal agencies to make payments with a prepaid debit card. It provides an electronic alternative to checks or cash, and creates an electronic payment that is safe, reliable, and convenient.
The US Debit Card program is designed to provide the flexibility for federal agencies to configure the program to meet their payment processing needs through immediate enrolling, funding, and activation of cards issued on the spot, funding one card or funding many cards simultaneously.
All cards issued by the US Debit Card program use the standard chip-based security technology and provide chip and signature protection. US Debit Card cardholders have consumer protections for fraud, loss, and errors, so the payments are secure.
The card is used like a typical prepaid debit card and can be used to access funds in local currency at more than 900,000 ATMs. Cardholders have access to a mobile phone app and online banking portal to check balances and find ATMs anywhere a VISA card is accepted.
The US Debit Card program has the added benefit of helping agencies with financial controls, auditing and spending reports, fraud protection, and decreasing dependence on cash and checks.
Features, Benefits & Uses
Strict management controls for agency staff

Not tied to a bank account
Protected by both a chip and a magnetic stripe

Safe - with fraud prevention and other protections
Use for one-time or recurring payments

Can be disposable or reloadable
Start immediately - enroll, fund, activate right away
Use the card at an ATM, in a store, online, by phone

Use with a mobile app and online banking .
Powerful reporting - reports and statements available online
Hand the card to the payee or send in the mail
Customer service always available, all day, every day
Learn More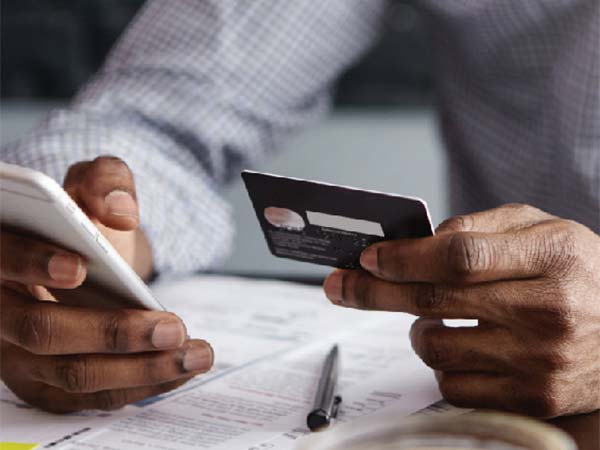 Agency staff: Learn how the U.S. Debit Card team will set you up in the program.
Payees: Understand how to use your U.S. Debit Card.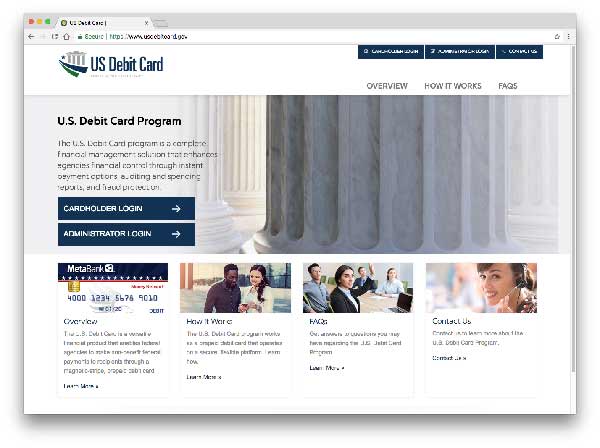 More information about the program
Log in links for both agency administrators and cardholders