Human Resources for Bots?
Date: April 18, 2018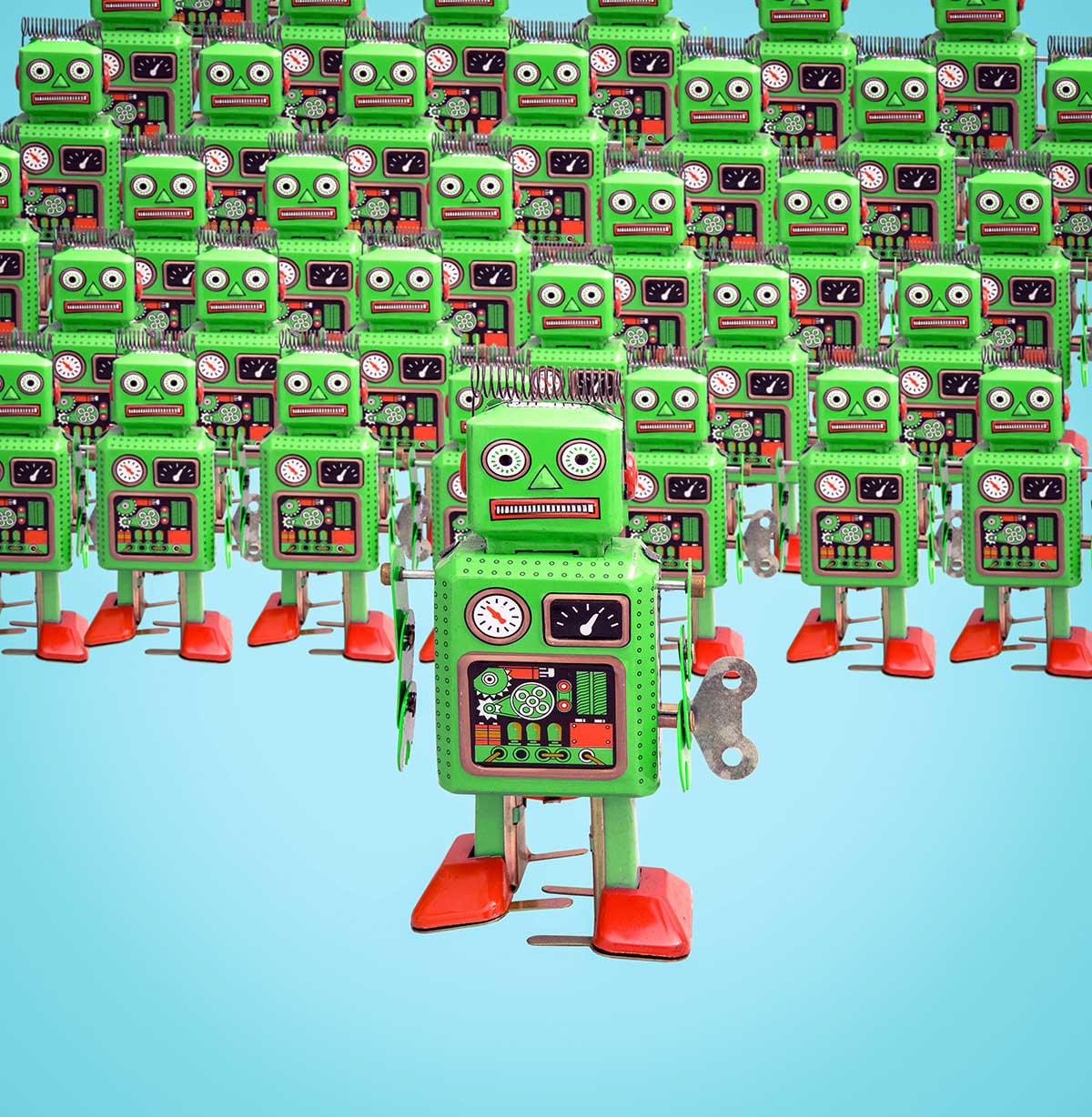 You read that correctly. Human resources for bots (that's short for robots). In many ways, you have to manage bots the same way you manage people. We're just as surprised as you.
When FIT started our pilot project for robotics process automation (RPA), one of our first questions was how do we move from the piloting phase to production and what are some of the pitfalls to avoid?
In our repository of lessons learned, we thought the hardest part to overcome is the technical issues. But RPA software is more complicated than it may seem. What we saw instead was that the more difficult aspects of implementing RPA have nothing to do with the technology, but managing the technology.
Here are a few things to consider if you're thinking about implementing RPA:
Start small - The "go big or go home" mentality doesn't apply to an RPA implementation. One bot requires the same type of development, maintenance, and monitoring as 20 bots. Starting small keeps your mistakes small and helps with the educational journey that accompanies building and maintaining RPA software.
Team effort - There isn't one person or one division that can make RPA happen. Successful RPA implementation requires a collection of people from many areas with different skill sets. Processes are identified by program areas, bots are developed by process owners, RPA software is installed by the IT department, ongoing maintenance and monitoring of bots completed by technology teams and so on. RPA can inject much efficiency into your processes, but building the right implementation team is important for getting the most out of your RPA investment.
Keeping your bots busy - Actively managing bots to make sure they are fully used is essential. If they're not managed, agencies are wasting money. One of the bots we built finished a six-hour task in 15 minutes! Just the kind of results we wanted to see. Although this is good news, we had to figure out what that bot was going to do for the next 23 hours and 45 minutes. One bot can finish more than one process, just as a person can finish more than one task in a day, but there are more considerations.
Segregation of Duties - To reduce the risk of fraud, waste, or abuse, agencies incorporate internal controls, such as segregation of duties, into their processes. For example, employees can't approve their own government travel – someone else, more than likely a supervisor, must approve it. Although bots will not be putting in requests to travel (let's hope) agencies do need to ensure that processes you plan on automating with RPA have the same separation of duties as you have with people. Segregation of duties (operation vs. system access) will be a key consideration when looking at how best to use a bot's capacity.