Five Quick Takeaways on Blockchain
Date: March 20, 2018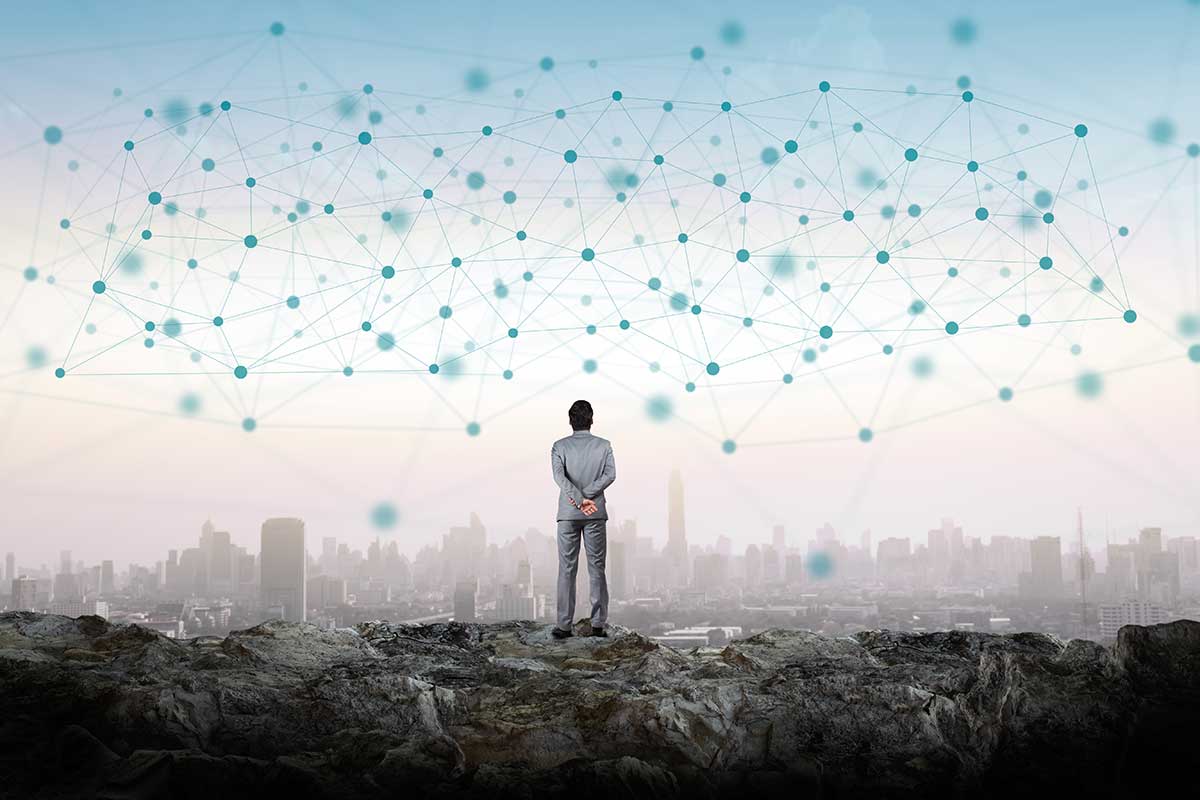 There's much hype around blockchain technology. Over the past five months, our blockchain proof of concept helped us gain a better understanding of what the technology can and cannot do.
Surprisingly, five of the most important lessons learned coming out of our blockchain proof of concept had nothing to do with the technology, but some points that deserve attention. Here are our key takeaways:
Determine if Blockchain is a Good Fit. Blockchain is a technology that has the potential to solve problems. Developing a deep understanding of the problem you're trying to solve is an important first step for deciding whether blockchain is the right tool. To help you determine if blockchain is a potential solution, you can apply criteria to your use case. If you answer "yes" to several of these questions, a blockchain solution may be worth considering:

Do you need a structured central repository of information?
Is more than one entity reading or writing transactions to a database?
Is there less than total trust between parties/entities in the ecosystem? (for example, one user will not accept the "truth" as reported by another user)
Are central gatekeepers introducing costs and /or "friction" when verifying transactions (for example, manual verification)?
Are there routine or logical interactions that occur that could be programmed to self-execute (for example, smart contracts)?

Understand Pain Points (and Good Points). Everyone sees a problem through a different lens depending on their vantage point. Identifying and interviewing a broad group of stakeholders will help uncover "pain points" that may have otherwise gone undetected.

Interviewing stakeholders also allows you to understand aspects of a process or practice that people think are working well. Documenting these pain points (and good points) will help in developing user stories that will be used to build your blockchain application.

Missing an important perspective early on could cause delays and re-work during the blockchain design and development phase.
Map Business Processes. Considerable time goes into mapping your current processes and identifying friction points – places within a process that are costly, time consuming, manual, or otherwise inefficient.

In our case, nearly half of our project was devoted to understanding and documenting our processes (and uncovering surprising friction points). You may also uncover (as we did) that what you thought you were doing isn't what's being done.

Asking basic questions like, "why do we do this" and "is there policy/regulation that requires us to do this" or "does our system have functionality we are not using" may help you identify solutions to your problem without needing ANY new solution. Sometimes small process tweaks can relieve pain.
Build a Diverse Project Team. Putting together the right project team is important. Having representatives from across program offices and especially your IT shop (blockchain is, after all, software) can help in developing a better, more robust blockchain application. Include both blockchain skeptics and non-technical people. A team comprised of only pro-blockchain people can be blinded by the hype and force a square peg into a round hole. Putting blockchain technology through a gauntlet to see if it reaches the other side is the best thing we can do to understand its usefulness.
Consider Agency Governance. There is no way to sugar coat it's agency governance processes can be time consuming. But preparing for and presenting your project in front of your investment review and technical review boards can bring to light perspectives or issues you haven't considered. Building enough time into your project plan to present and explain blockchain technology in clear, easy-to-understand terms will help you plan for, and move through the process swiftly.