Fiscal Service Advisory Council Payments Forum 2022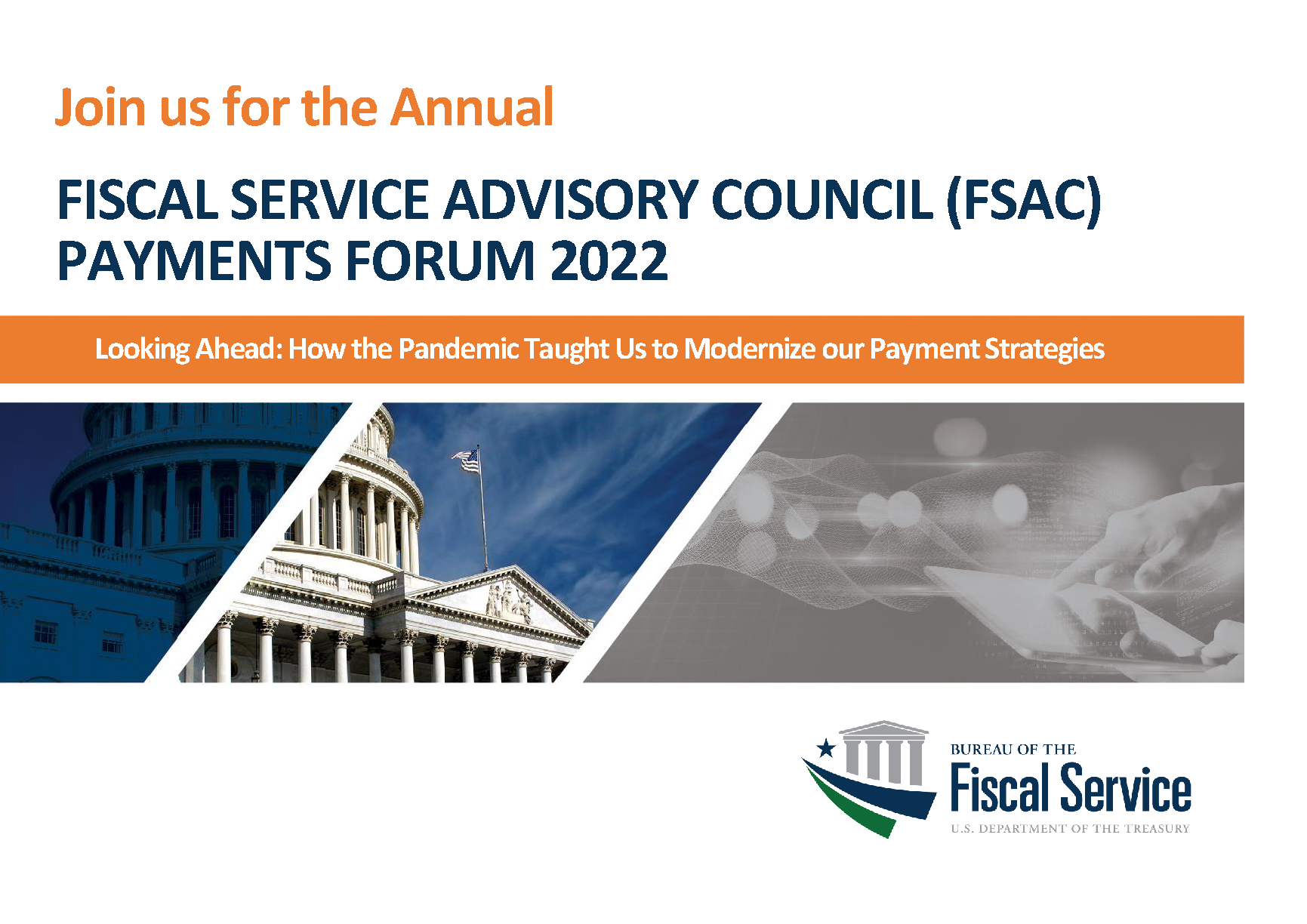 The Bureau of the Fiscal Service, Payment Management is hosting the Fiscal Service Advisory Council (FSAC) Payments Forum online on June 29 - 30, 2022.
The forum provides a unique opportunity for agencies to hear first-hand updates about federal government payment products, services, and initiatives.
Come hear the lessons we learned from the pandemic and how they helped us to innovate and modernize our payment strategies. The forum is also a great venue for you to share your payment challenges and actively participate in discussions influencing the future of payments.
Please register using the form below.
Registration will close on Wednesday, June 22, 2022.
You will receive an acknowledgement receipt of your registration by e-mail. Please verify that your e-mail address is correct before clicking the button below to register.
If you are also interested in being the Vice Chair of the Fiscal Service Advisory Council, please select this link for more information.
The Forum agenda and details will be shared as they become available.
If you have any questions, please contact us at the email below.
We look forward to seeing you at the 2022 FSAC Payments Forum!
If you have any questions, please contact:
National Payment Integrity & Resolution Center (NPIRC) :
National Payment Center of Excellence (NPCE):
Registration
Registration is now closed for this event.