Fiscal Service and USDA Increase Electronic Fund Transfers (EFTs) to America's farmers
"Effectively, change is almost impossible without industry-wide collaboration, cooperation, and consensus.--"Brand futurist Simon Mainwaring
The Department of Treasury's Bureau of the Fiscal Service and its customer agency, the U.S. Department of Agriculture's (USDA's) Farm Service Agency (FSA), Commodity Credit Corporation (CCC) work together to affect change and increase electronic payments. The result—an increase in industry-wide electronic funds transfer (EFT) participation rates.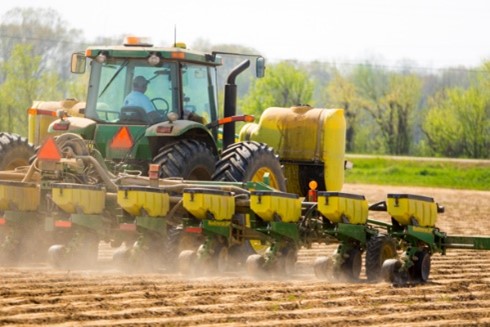 Agricultural producers such as farmers, ranchers, and agricultural partners receive FSA/Commodity Credit Corporation (CCC) program benefits and services. The FSA works through state and county offices to share information or introduce initiatives to producers such as the goal to increase EFT payments.
When Fiscal Service started enforcing its Agency Priority Goal (APG) to reduce checks and increase EFT payments, FSA/CCC had a large check volume. In FY 2019, FSA/CCC sent out more than $3.9 billion in 525,742 paper checks.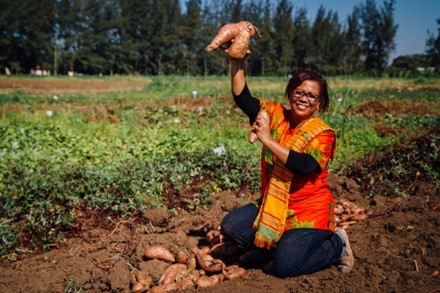 Fiscal Service reached out to the Farm Production and Conservation (FPAC) Business Center to join forces in lowering FSA/CCC's paper checks and increase their electronic payments. Monty Tranbarger, head of payment operations in the FPAC Business Center, understood the benefits of electronic payments and, with Fiscal Service's help, took on the business goal to increase FSA/CCC's EFT participation. Monty and others in payment operations and disbursement, the FSA Deputy Administrator Field Operations (DAFO), and FSA's state and county offices worked together to accomplish that goal.
Ruben Flores, the disbursement team lead at the FPAC Business Center, credits the collaboration with Fiscal Service for "providing more data analysis that gives them the ammunition to create and raise expectations with the FSA/CCC state and county offices." As part of the initiative, his team created standardized reports showing the status and progress of the county office work to increase electronic payments.
Fiscal Service helped frame the communications in FSA/CCC's annual notices to farmers and producers, encouraging them to opt-in to electronic payments. FSA/CCC county offices sent the annual letters and, with support from the FSA headquarters, followed up with those producers who received four or more checks to encourage them again to get electronic payments. The results of which you can see below.
Table may scroll on smaller screens
| Description | Producers Contacted | Percentage | Comments |
| --- | --- | --- | --- |
| Total Producers with 4 or more checks per producer | 98,503 | 47% | Expectation was to actively reach out to the producers if the, convert to EFT letter did not generate a response. |
| Total Producers with 3 or more checks per producer | 109,042 | 53% | These were producers who received less than 4 checks but who County Offices went above and beyond to contact. |
| Total Producers Contacted by FSA County Office: | 207,545 | 100% | |
As part of the collaboration with Fiscal Service to get producers to go electronic, the FPAC Business Center is an active participant in Fiscal Service's No Check Coalition. The No Check Coalition is an opportunity to for agencies to meet, share information, and have a government-wide dialogue about increasing electronic payments.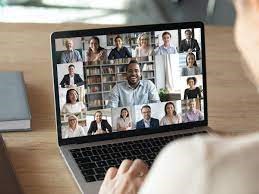 An important tip that the FPAC Business Center took away from a No Check Coalition roundtable was to enlist or sign-up its producers as soon as they became FSA/CCC program payment recipients. How would they do this?
Identify new producers as they become payment recipients and get their banking information to sign them up for direct deposit.
Review regulations that require a check be sent to payees to determine how they can be updated to allow EFT.
In the four short years Fiscal Service has collaborated with the FSA/CCC, FSA/CCC has incorporated many initiatives to reduce the number of checks. For FY 2021 through January, FSA/CCC produced 414,138 checks. For FY 2022 through January, FSA/CCC produced 237,271 checks. That's 176,867 fewer check payments!
Despite that great success, FSA/CCC wants to do more and recently met with Fiscal Service to discuss bank matching to allow FSA/CCC to further target producers who are getting EFT from other federal agencies but are still getting paper checks from FSA/CCC.
FSA/CCC attributes their lower check volume to its collaboration with the Fiscal Service, the support from the FSA DAFO and state and county offices, and the willingness of the producers/farmers go EFT and lower check volumes.
Fiscal Service has a 99 percent EFT goal by 2030. With eight years to go, Fiscal Service is confident its partnership with FSA/CCC will help the federal government reach that goal.